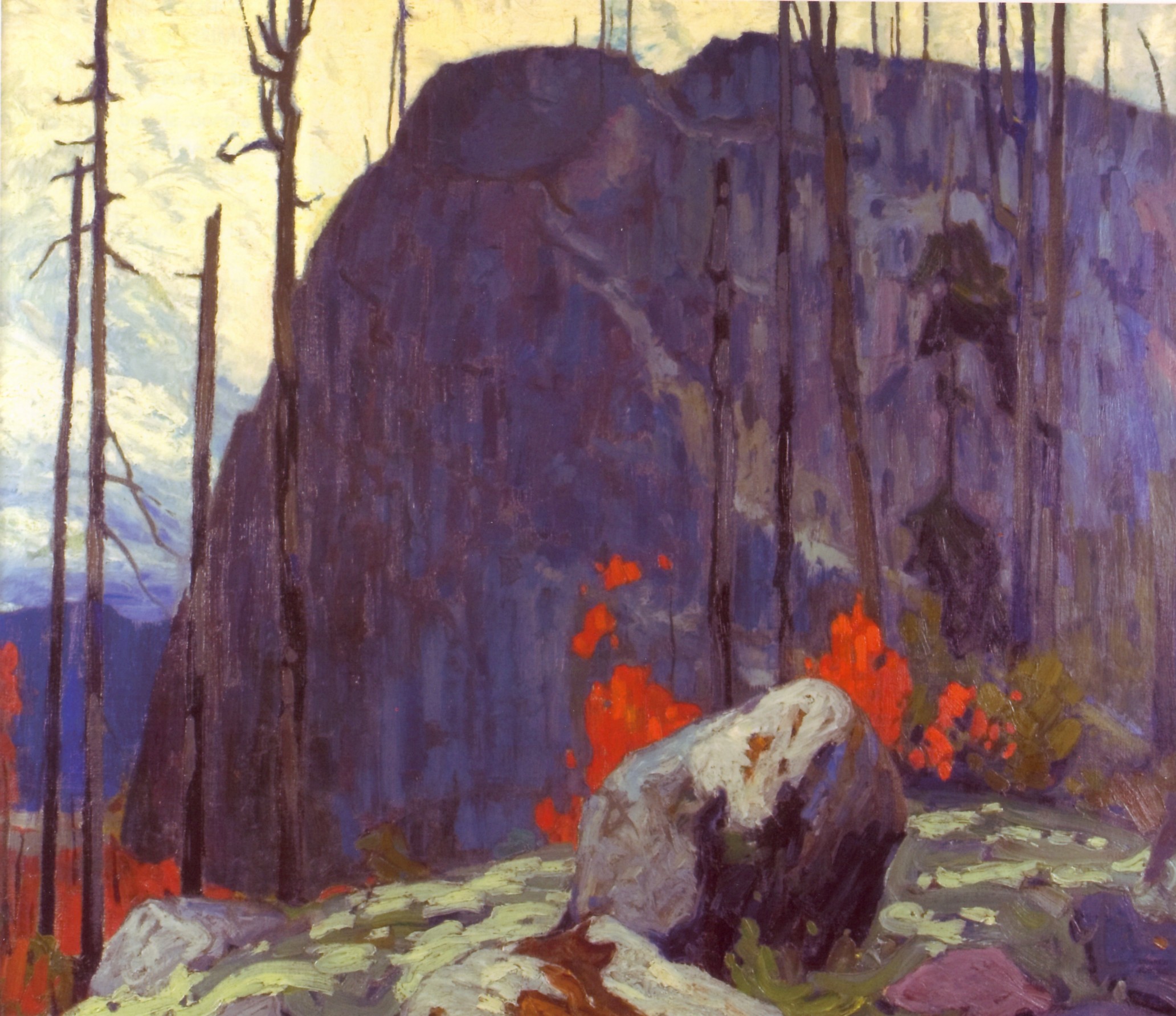 In case you aren't already aware, the Canadian art market is hot! Really hot! $50.776 million hot! The figures right across the board for the 2005-06 auction season are nothing short of sensational. Last year we thought 2004-05 was exceptional and wondered whether it would ever be beaten. Now we know. Almost nonchalantly, the 2005-06 auction season posted a 27.3% gain over the previous year, with total sales of $50,776, 532, according to the 2007 edition of the Canadian Art Sales Index, an increase of over $11 million! Almost everything about this past season should be preceded by a superlative, and most usually end with a new record, it was that good. As a result, the Canadian art market experienced an unprecedented 10th consecutive annual total sales gain. This bull market has now lasted 66% longer than the previous best consecutive growth period – and some observers are saying it still has a ways to go yet!
The market has certainly heated up faster in the latter part of this current growth cycle than in its first five years. Indeed, the recent growth rate has been so dramatic that this year's total is almost double that posted just four years ago for the 2001-02 season! For the investment minded that translates into an average annual rate of return over the past four years of 17.33%!
In terms of overall market favourites, most of the names are familiar, and representational works still take preference over the modern and abstract schools, although we have seen some strong advancement in this sector this past year. From a strictly dollar point of view Lawren Harris remains Canada's number one artist with total sales on the year of $7,172,100. A close second, thanks to international sales, is Jean-Paul Riopelle at $6,465,062. Add Emily Carr ($2, 390,000) and J.E.H. MacDonald ($1,844,400), and the four accounts for over 35% of the total sales on the year.
Last year there were no paintings over $1million. This year there were three. Taking the honours for top painting was Lawren Harris's Mount Lefroy, a 12" x 15" sketch that fetched $1.45 million (excluding buyer's premium). Not far off the pace was Maurice Cullen's The Bird Shop, St. Lawrence Street that realised $1.3 million. Both works were sold by current national market leaders Heffel Fine Art. The third painting to top the million dollar mark was another Harris, Algoma Hill, (illustrated above right), which fetched $1.2 million at Sotheby's.
Also garnering headlines were several paintings in the strong to near-miss category such as Lawren Harris's Figure with Rays of Light at $950,000 and J.E.H. MacDonald's Lake O'Hara and Cathedral Mountain, Rockies at $850,000. Riopelle had several works in the $400/600,000 range, Alex Colville set a new record at $575,000 and Tom Thomson had a new personal best at $400,000, while other artists, such as H. Mabel May at $300,000, burst into the limelight with exceptional prices. The strength of the market is such that the bar for entry into the exclusive WPL Top 100 Paintings Sold at Auction climbed almost $100,000 and now sits at $350,000.
Where is this currently hot Canadian art market headed? A slowing economy driven by lower housing starts and tighter money may have an impact, but with several investors viewing the art market as a viable long-term alternate investment, as long as the product is there it is likely we will see this 10 year bull carrying forth. Certainly results from the fall 2006 sales points to this. If a correction is imminent I don't expect it to disrupt prices too much. We are at a new plateau and one that will be the benchmark for seasons to come. As with this past year it could well all come down to supply and demand. If the product is there the buyers will come. And, who knows, we might yet be announcing an 11th consecutive annual gain by the time we celebrate the summer solstice!