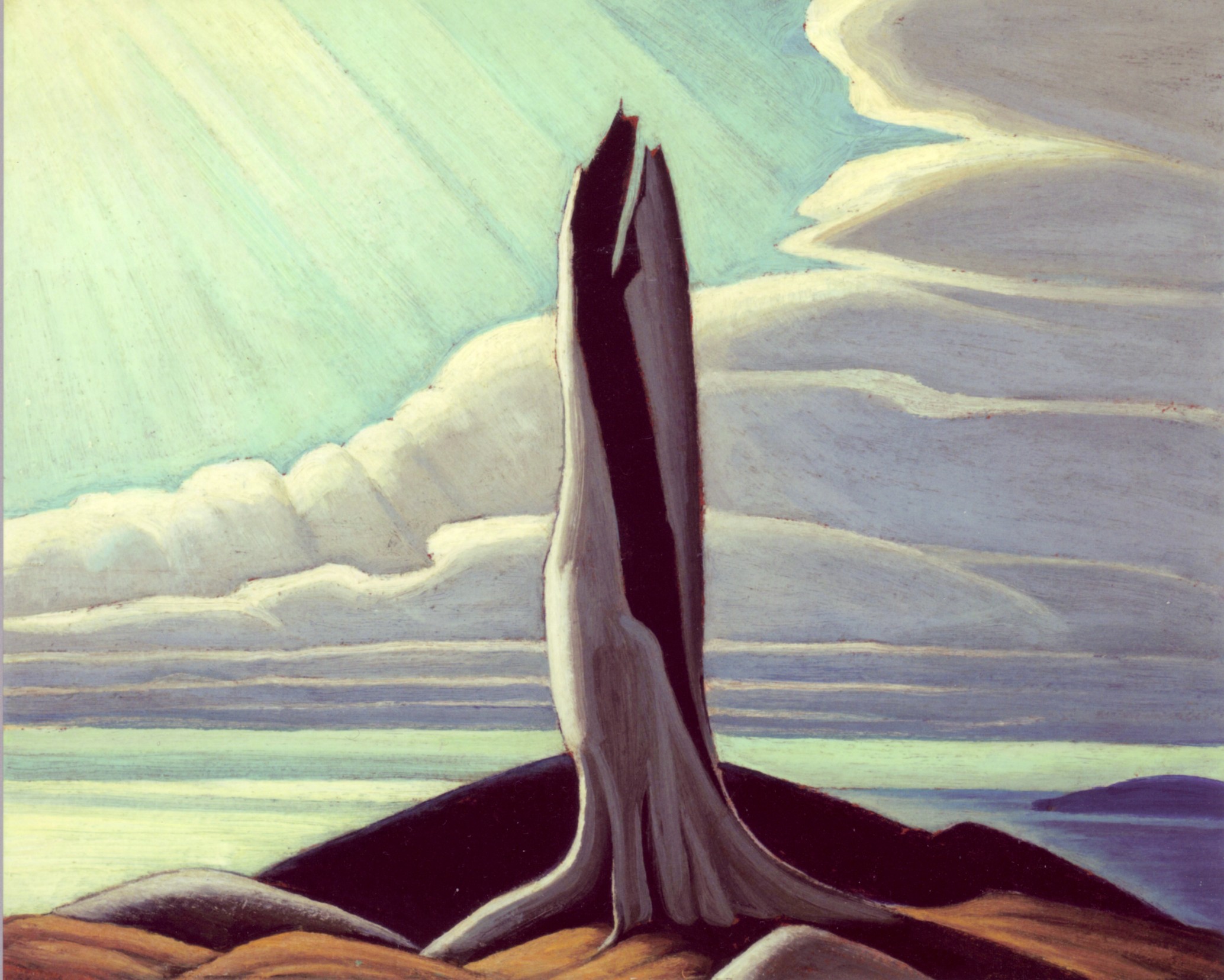 Toronto (17BP) – It's hard to believe we are just emerging from the worst economic downtown since the 1930s, when you look at the results, the records, the huge prices turned in at Heffel Fine Art's fall sale, November 26th. No less than 5 paintings sold for more than $1 million – a record – in the two-session sale that combined generated $20.8 million – the second highest grossing Canadian sale of all time, and only $2.2 million away from clinching the number one spot. With just 12.4% of the lots failing to find a buyer - the majority of these were in the first session of Canadian Post-War and Contemporary Art - the message is loud and clear that the Canadian art market is extremely healthy, and anxious to get back to winning ways after suffering its first annual sales decline in the past 13 years.
Without a doubt it was the 15 works from the Helen E. Band collection that provided the backbone and best prices for this sale, the collection generating a remarkable $10.5 million. And the undisputed highlight of the collection – and the sale – was the spectacular and important image of The Old Stump, Lake Superior by Lawren Harris (illustrated above right). This 12" x 15" oil on board was the sketch for the completed masterwork that holds a position of reverence in the National Gallery of Canada. The question that surrounded this sketch before the sale was not whether or not it would break the existing Harris record of $2.5 million, but whether it would also test the limits of the existing record for a Canadian painting at auction, the $4.6 million set by Paul Kane in 2002.
It did set a new Harris record, but it didn't top the Kane. Estimated at $2/2.5 million The Old Stump sold for an exceptional $3,510,000. Three other Harris', also out of the Band estate, also topped the million dollar mark. Houses, St. Patrick Street, 32.5" x 40", from 1922, found a buyer at $2,808,000, comfortably above its $1.2/1.6 million estimate. Iceberg, Baffin's Bay North, 12" x 15", fetched a high estimate $1,521,000, while In Buchanan Bay, Ellesmere Island, 12" x 15", realised a strong $1,111,500 against a $550/750,000 estimate.
Although the Band Harris's generated almost $9 million they weren't the only stars in the sale. Tom Thomson's Early Spring, Canoe Lake, 8.5" x 10.5", painted in 1917, the year of his death, was a classic Thomson winter image and was certainly destined to exceed its $600/800,000 estimate. And it did, finding a buyer at a new record for the artist of $2,749,500.
A.Y. Jackson's North Shore, Lake Superior, a 25" x 32" canvas from the Band collection and painted in1926 sold on its high estimate with a bid of $526,500, while another Band piece, Frederick Varley's Nude on a Couch, 18" x 14", painted in 1940 exceeded its $400/500,000 estimate with a bid of $585,000.
Other prices of note in the regular session of Canadian works include a bid of $64,350 for Robert Pilot's The Ferry Landing, Quebec, estimated at $25/35,000, and $87,750 for Franz Johnston's Float Plane Coming in for a Landing, a 30" x 40" tempera on board from 1927 that was estimated at $30/40,000. A.Y. Jackson's winter landscape of St-Fabien, Quebec, an 8.5" x 10.5" panel, circa 1935, fetched an above estimate $81,900, and David Milne's Bronx Park, 1913, an 18" x 20" canvas estimated at $200/300,000 found a buyer at $280,800.
J.E.H. MacDonald's Lake O'Hara, 8.5" x 10.5" did much better than expected when it took a bid of $111,150 against a $40/60,000 estimate while Emily Carr's Skidegate, a 25.5" x 12.5" oil on board from 1912 almost doubled its expectations with a bid of $234,000 against a $125/175,000 estimate. Tom Thomson's Autumn, Algonquin Park, 7" x 10" fetched a high estimate $380,250, while J.E.H. MacDonald's evocative Sunset, Waldmere Farm, Muskoka, 8.5" x 10.5", painted in 1932 fetched a very impressive and unexpected $339,300, well above its $50/70,000 estimate.
The auction kicked off in the afternoon with a session of Canadian Post-War and Contemporary Art which generated $3.3 million from 111 lots. Highlight of this session was a bid of $315,900 for Paul-Emile Borduas' Arabesque, a 42" x 32" canvas from 1955 estimated at $275/375,000. Allegro furioso from the same artist took a bid of $140,400, just under high estimate. Picking up a mid-estimate bid of $245,700 was an E.J. Hughes canvas of The Store at Allison Harbour, B.C. The 25" x 32" canvas was painted in 1955. The same price was realised for another Hughes canvas, this time David Lagoon Bridge, Saltair, B.C. This 25" x 32" canvas from 1966 carried a pre-sale estimate of $125/175,000.
Guido Molinari's M-3, an 8" x 10" canvas from 1953/54 fetched a very impressive $35,100, three times estimate while the artist's Quantificateur bleu, 43" x 37" doubled its expectations with a bid of $22,230. A rare showing of a work by Oscar Cahen at auction showed that his market is as popular as other members of the Painters Eleven. An untitled watercolour, 29" x 39" fetched a low estimate $40,950, while Jean-Philippe Dallaire's L'homme attable, a 35" x 35" canvas from 1947-51 provided a pleasant surprise for the saleroom when it found a buyer at $152,100 against a $50/70,000 estimate.
An untitled Lise Gervais canvas, 29" x 23.5" did particularly well picking up a bid of $29,250, well above its $9/12,000 estimate. William Ronald's work has found a new level of respectability since his record price last year. Dakota, 45" x 60" from 1962 sold for a mid estimate $70,200. Doing better than expected and setting a new record for the artist was Ray Mead's Painting, a 48" x 70" canvas from 1955 that fetched a solid $64,350 against a $35/45,000 estimate.
Other prices of note in this session include a bid of $55,575 for John Little's Une journee d'ete, 24" x 30", $40,950 for Jack Shadbolt's Industrial Island #2, a 36" x 43" canvas circa 1935, $49,725 for the same artist's White Coats Dance, 49" x 69", and $21,060 for an untitled 12" bronze sculpture from Sorel Etrog.
Joe Fafard's Auguste, a 22" bronze sculpture did well when it found a buyer at $55,575, well above its $25/35,000 estimate, Takao Tanabe's Queen Charlotte Strait I, a 46" x 73" acrylic doubled its estimate with a bid of $40,950, and a Max Bates canvas of The Reception, 30" x 36" fetched an impressive $49,725 against a $20/30,000 estimate.
All in all we would have to say the Canadian art market is doing just fine, thank you.