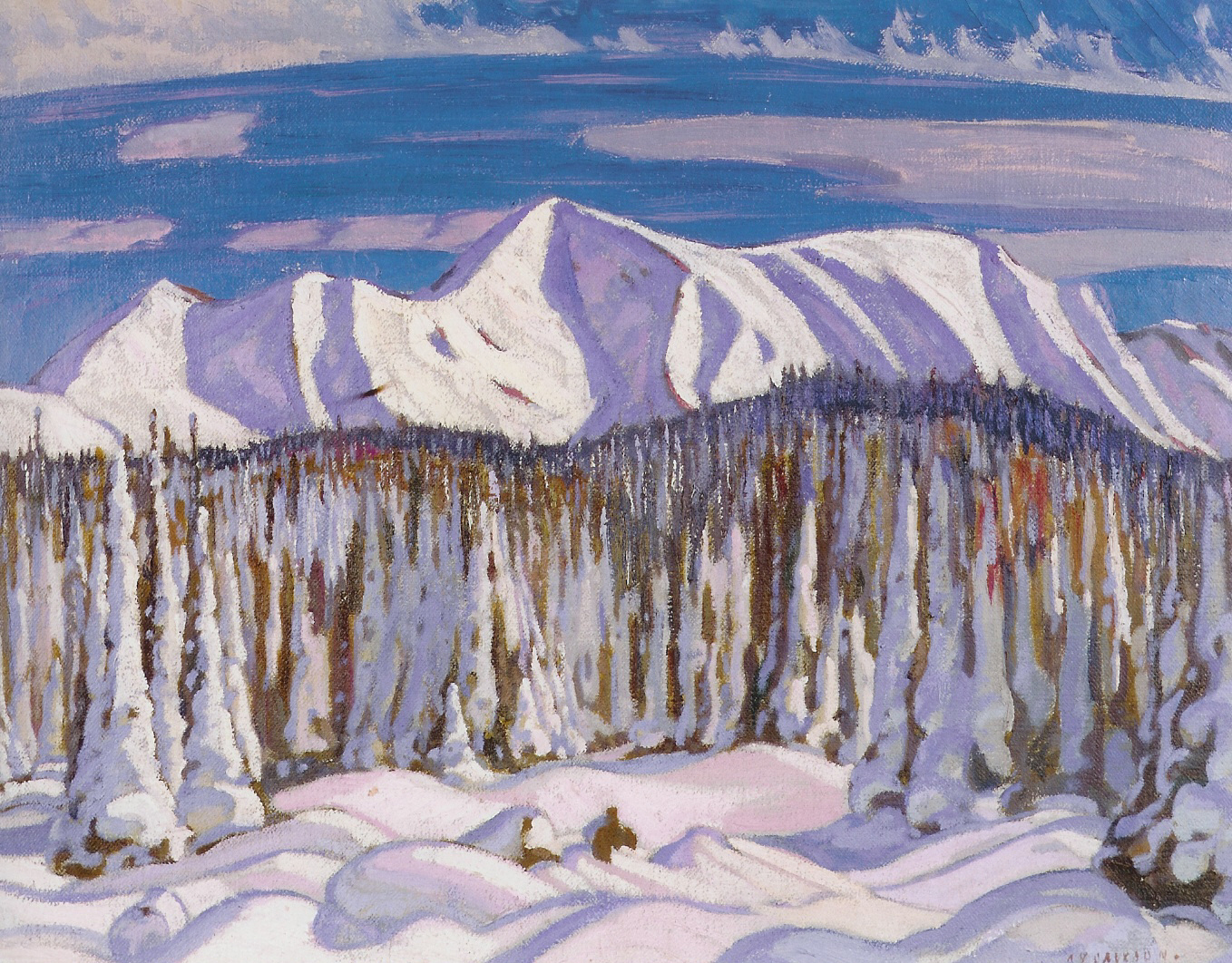 Toronto (20BP) – What a difference a single collection can make to the bottom line of a fine art auction - just ask Sotheby's/Ritchie's. The core of their May 30 Canadian art auction was property from the collection of the late R. Fraser Elliott C.M., Q.C., a highly regarded innovator in the legal world and prominent cultural benefactor. Although the collection consisted of just 23 pieces in the 205 lot auction, their combined total of $2,425,100 was around 35% of the morning's take of $6.9 million at an average price of $110,231 per painting – and all this without the star attraction, Lawren Harris' Eight Red Houses estimated at $400/600,000 finding a buyer.
The Harris was the only work in the Elliott collection not to find a buyer. The rest performed strongly and included several records, such as David Milne's The Pond on Hiram's Farm, a 24" x 32" canvas that sold for a record $270,000 ($313,000 with premium) against an estimate of $125/175,000. Doing even better was Marc-Aurele Fortin's Near St. Simeon, Quebec, a 38" x 48" oil on masonite that sold for a new artist record of $400,000 ($462,500 with premium) against an estimate of $140/160,000.
Yet another record was achieved with Tom Thomson's Autumn, Algonquin Park that fetched $370,000 ($428,000 with premium), comfortably above its $200/300,000 estimate. The $65,000 ($77,250) paid for Horatio Walker's Sheep Shearing – Ile d'Orleans, a 33" x 42" canvas from 1903, was a new record for the artist, as was the $20,000 ($24,000) paid for John Young Johnstone's 5.5" x 7" oil on panel of a Farm House painted in 1915. This piece carried a $7/9000 estimate, as did the artist's Farm House, Beaupre which found a buyer at $18,000. The record was short-lived however, being outdone at Pinney's a couple of weeks later.
Other prices of note in the Elliott collection were a bid of $244,000 for Emily Carr's A Tawny Knoll, 36" x 24", $232,500 for Suzor-Cote's Still Life, 32" x 41" from 1907 that carried a $60/80,000 estimate and $71,500 for Frederick Varley's Tree Forms at Dusk, 24" x 28", estimated at $25/35,000.
But it wasn't all Fraser Elliott at this Monday morning sale. There were several other exceptional prices realised, including more artists' records. The most significant of these, and the most expensive lot in the sale, was A.Y. Jackson's In Jasper Park (illustrated upper right), a magnificent winter canvas, 25" x 32" that fetched an amazing $475,000 ($548,750 with premium), double its $200/250,000 estimate.
Keeping the flame burning for the contemporary market was Jean-Paul Riopelle's Ressacs, a 32" x 39" canvas from 1956 that fetched an above estimate $347,500. Also of note was Suzor-Cote's The Settler's Daughter, a 29" x 24" canvas on board from 1911 that took a mid-estimate bid of $146,250, and Emily Carr's The Point, B.C. Cove, a 24" x 36" oil on paper that sold for $255,500, well above its $125/175,000 estimate.
A good selection of modern contemporary work was keenly contested with prices for the most part falling within estimate, although some, such as Yves Gaucher's Gris Rouge did better than expected picking up a double estimate $42,000.