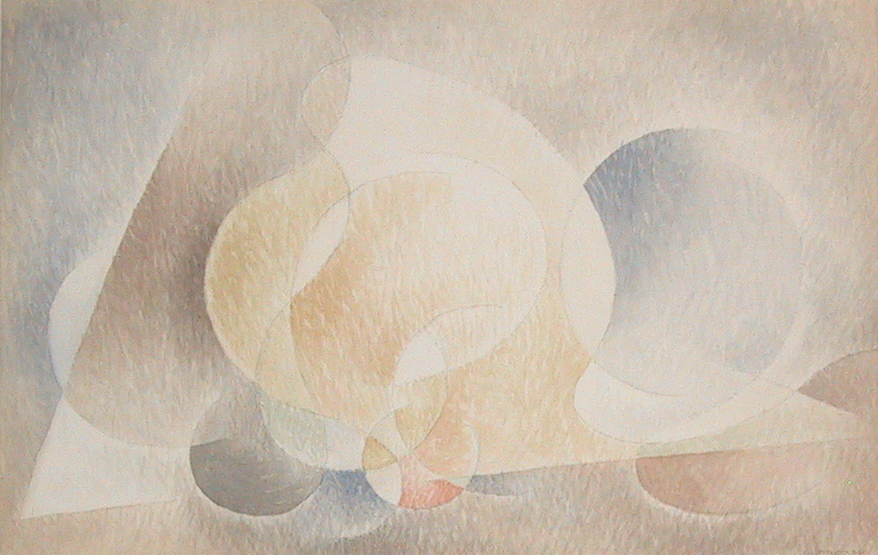 Vancouver (15BP) – A small art session in Maynards March 16 auction was highlighted with a new record price for a watercolour by Lionel Lemoine Fitzgerald (1890-1956). The untitled abstract (illustrated right), 12" x 19", sold for $12,200 ($14,030 with premium) eclipsing the old record set in 2001 by $1200.
Also of note in the sale was a bid of $4600 for Ivan Eyre's untitled abstract, 22" x 15", and $3450 for Joe Plaskett's The Decline of the Kate 1, a 36" x 25.5" acrylic on canvas from 1965.
Allen Sapp's Wagon Tracks, 24" x 30", fetched $2185, and Road, Early Spring, a 14.5" x 17.5" oil on board by William Goodridge Roberts found a buyer at $5290.