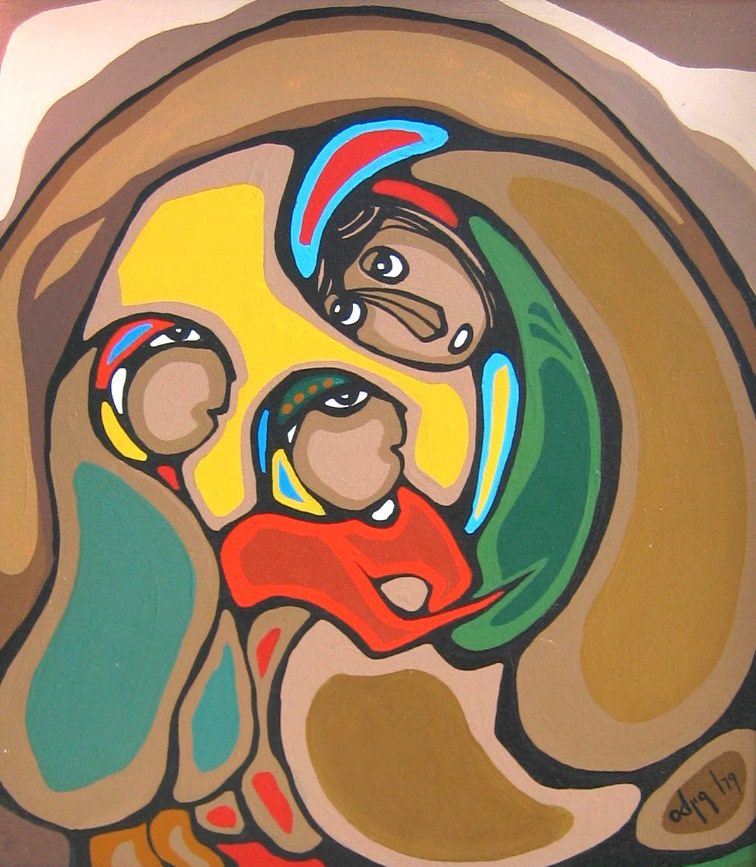 Vancouver, B.C. – A solid session of international and Canadian works of art goes on the block at Westbridge Fine Art Auction House in Vancouver, Sunday March 29th. One of the feature lots is a magnificent canvas from internationally renowned train artist, Max Jacquiard. Original works by Jacquiard are rare on the auction market and this piece, a 24" x 36" canvas, featuring the Great Northern 2004 Rolling East across Montana should appeal to train enthusiasts around the world.
For collectors of Orientalist works the sale offers an excellent watercolour by British artist Dudley Hardy (1865-1922). The Snake Charmer, measuring 18" x 26", appears to be the largest work by the artist offered on the market in the past couple of years and one of only a few large pieces offered in the past decade.
A small album of figurative watercolours and drawings by Italian artist Danté Comelli (1880-1958) is likely to attract collector attention. The collection, discovered in some ruins during the First World War, includes several military caricatures and cartoons as well as some colorful and decorative designs.
Another interesting group of works is a collection of ten etchings by Russian/Canadian artist Barbara Zouzouline Rodé (1889-1969) that were created to illustrate Marcel Proust's, Un amour de Swann. Proust's works were always considered difficult to illustrate but the Stock Publishing House in Paris encouraged Rodé to create a series of sketches and coloured drawings which they then exhibited in the 1920s. Well known French writer and then French Minister of Culture, Andre Malraux, attended the exhibition and was so impressed with the work that he wanted to see them published. He introduced Rodé to prominent graphic artist Edmond Rigal who taught her etching techniques and Rodé produced ten works that were later incorporated in an album "Ten Illustrations of Marcel Proust."
One of the more important Canadian works offered in this sale is a powerful acrylic on canvas by leading First Nations artist, Daphne Odjig (illustrated right). Showing a mother and two children this piece is classic Odjig and should attract lots of market interest. From the same Woodland First Nations school are two works from Norval Morrisseau.
The unique native portraiture of prominent Canadian artist Mildred Valley Thornton (1890-1967) is well represented with some exceptional images, including a great portrait of Arthur Joe of Duncan, B.C. With an important book on Thornton's life and work scheduled for publication next year, along with a documentary on the artist and several articles, it is heartwarming to see that Thornton is slowly receiving the market recognition she has long deserved.
Also in the sale are works by leading B.C. sculptor Peter Paul Ochs (1931-1994), founder of the B.C. Sculptors' Society and one of the recently re-discovered 'Vancouver Five' artists from the 1960s. Several other B.C. artists are also represented in the sale, including Nicholas Bott, Ted Harrison, Nell Bradshaw, David Edwards, Daniel Izzard, Luke Raffin, Sonia Cornwall and Peter Aspell.
Among several late entries to the sale are two fine canvases from George Horvath, and a large and impressive mid-19th century copy of Sir Joshua Reynold's (1723-1792) The Holy Family with the Infant St. John, the original of which is in the Tate Gallery, London. It is interesting to note that good copies are still considered important and worthy of exhibiting, an example of which can be found in The Ashmolean Museum at the University of Oxford, England.
A group of three 19th century tiles showing British military vessels will have specific appeal to collectors of militaria, while Bernard Gantner fans will be pleased to see no less than seven works on offer from the artist. Also featured in this sale will be works by Willem Maris, Pierre Dubaut, Clement Quinton, John Wyeth, and Robert Sutherland.
The sale will be held live and online through Artfact Live Auctions. Readers can view the catalogue by going to www.westbridgeauctions.com or www.artfact.com.