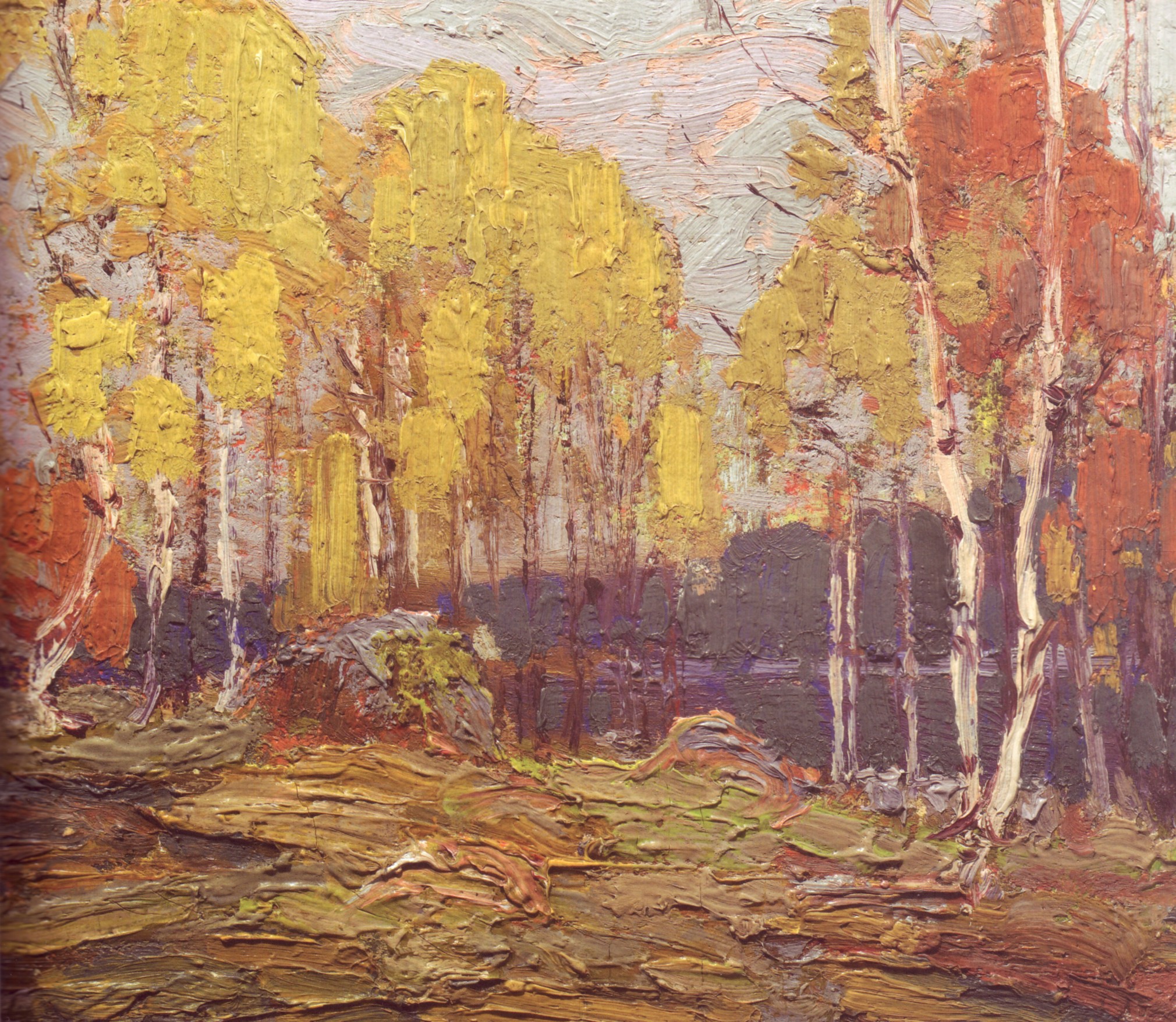 Despite what is being viewed as a successful fall season for Canadian art in light of the current dour economic climate, one has to wonder what might have been had the fall sales actually been offered either this past spring, or even last fall. Several important works were offered by the leading salesrooms across the country, and many failed to find buyers, something that almost certainly wouldnít have happened for most of them six months or a year earlier.
So what impact did the missed high-ticket sales have on the seasonís overall bottom line? Quite a lot as the following list shows. In total there were 52 important works that failed to find buyers this season. We consider important any work with a low estimate of $50,000 and above. The sum total of all these missed works comes to a sizeable $9,480,000 based on their low estimates only. Thatís an average of $182,307.69 per painting passed over. It is more than conceivable that had these pieces been offered earlier most would have sold, and likely sold within or above estimate. If we factor in, therefore, past market performance, it is apparent that these same 52 works could well have sold for as much as $12/15 million in a good economy. Add this to the $25 million the market did produce and there is little doubt that a 13th straight annual total sales gain would have been very much on the cards.
From the salerooms' perspective the lost sales have a far more significant impact - on their bottom lines. If we were to take a very conservative $10 million in missed sales and factor in the lost consignment commission and buyer's premium, we would be looking at between $2.5/3 million in lost revenue to the three major auction houses before any special concessions were made to consignors. And if we look to the high end of our projection for the season in a good economy, the loss to the salerooms could be as much as $4 million. That hurts!
Which artist was the biggest individual loser on the season? Surprisingly enough that ignoble distinction was reserved for the marketís hottest property over recent seasons, Tom Thomson. No less than six works by Thomson failed to sell for a combined missed sales opportunity of $2.5 million. The next big loser in value was Jean-Paul Riopelle whose three misses totaled $1.12 million. Not far behind with six missed lots and a combined total of $955,000 comes the work of Lawren Harris, while there were three works of Emily Carrís passed over for a total of $950,000. Frederick Varley had three works passed for a total of $825,000, and David Milne had five works bought in totaling $515,000.
The biggest individual disappointment was shared by two artists, Tom Thomson and Alex Colville. Each had pieces estimated at $600,000 (Thomson had two) that failed to find a buyer. Varley and Carr each had $500,000 misses, Thomson also had a $450,000 miss, and Thomson again with Riopelle had buy-ins at $400,000.
Given the market indifference to works that are re-run too soon after failing to sell on their first outing, we can expect that the majority of these 52 works will not grace the auction block for many years to come. With the disappointment of these important pieces, and the growing concern over just how deep the economic downturn is going to go, there is little doubt that Canadian salesrooms will need every bit of sales savvy at their disposal in the coming months to cajole works from consignors in order to present a strong showing in the spring of 2009.
High-ticket Canadian paintings that failed to find a buyer in the 2008 fall auction season:
Heffel Fine Art:
Krieghoff: Camp Scene at Night - $50/70,000
Cullen: The Iceberg - $60/80,000
Robinson: St. Urbain, PQ - $70/90,000
Carmichael: Winter Matawa - $70/90,000
Mousseau: La Marseillaise - $70/90,000
Verner: Indian Encampment - $80/120,000
Jackson: Great Bear Lake near Radium - $80/120,000
Talirunili: Migration Boat - $100/150,000
Milne: Stump among the Saplings - $100/150,000
Milne: Dark Hills - $125/175,000
Harris: Mountains, Jasper III - $125/175,000
Varley: Porch of Rangerís Cabin - $150/200,000
Harris: At Batchewana, Algoma II - $150/200,000
Milne: Dark Pool, Temagami - $150/250,000
Varley: Fire Rangerís Look-Out - $175/225,000
Harris: Mountain Sketch CVI - $200/250,000
Harris: Mountain, Tonquin Valley - $250/350,000
Thomson: Forbes Hill, Huntsville - $350/450,000
Riopelle: Sans titre - $350/450,000
Thomson: Early Morning, Georgian Bay - $400/600,000
Thomson: Spring, Algonquin Park - $600/800,000
Colville: French Cross - $600/800,000
Works: 22. Value at low estimate: $4,305,000
Sothebyís/Ritchieís:
Jackson: Autumn, Lake Superior - $50/70,000
Milne: King, Queen & Joker I - $60/90,000
Krieghoff: A Gentlemanís Cutter - $60/80,000
Krieghoff: Indian Encampment - $60/80,000
Cullen: Towards Evening, North River - $70/90,000
Pilot: Old Quebec with Parliament Buildings - $70/90,000
Eyre: Philosopher - $70/90,000
Bush: England #1 - $70/90,000
Lemieux: La Statue - $75/100,000
Milne: Two Pines - $80/120,000
Harris: Painting - $80/120,000
Jackson: April Morning, After Rain - $90/120,000
Riopelle: LíIle Joyeuse - $120/180,000
Moir Morris: Going to Church - $125/175,000
Carr: Study of a Totem Figure - $150/250,000
Harris: Algoma Sketches XLVI - $150/250,000
Carmichael: September Afternoon - $200/300,000
Riopelle: LíOrage - $250/350,000
Riopelle: Sans titre - $400/600,000
Thomson: Algonquin Park Vista - $450/650,000
Varley: Green & Gold - $500/700,000
Carr: Skidigate - $500/700,000
Works: 22. Value at low estimate: $3,675,000
Joyner Fine Art:
Muntz: Night & the Child - $50/60,000
Fortin: Charlevoix, Winter - $50/60,000
Thomson: Near Owen Sound - $100/150,000
Gagnon: The Shy Model - $100/150,000
Jackson: Echo Bay, Great Bear Lake - $150/200,000
Lemieux: LíHeure du Train - $150/200,000
Carr: Yan, Q.C.I. - $300/350,000
Thomson: Fall Woods, Algonquin - $600/800,000 (illustrated upper right)
Works: 8. Value at low estimate: $1,500,000
Total works estimated at $50,000 and above that were bought-in: 52
Total low estimate value: $9,480,000
Average price per painting bought-in: $182,307.69