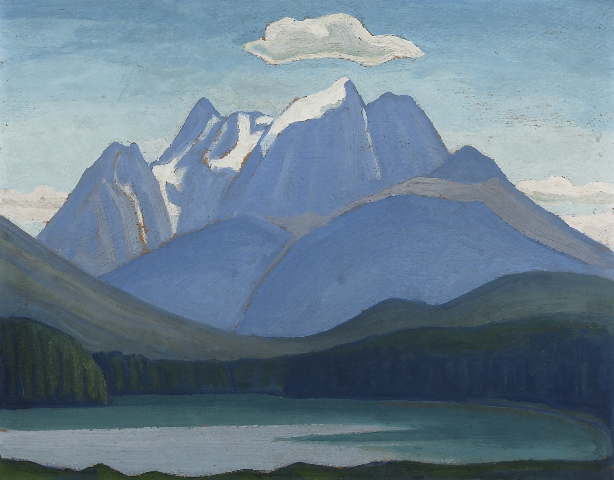 Toronto – A two session auction of Canadian art at Joyner Waddington's is set for May 29th & 30th in Toronto with the current highlight of the sale being a 12" x 15" sketch of Emerald Lake, Rockies by Lawren Harris (illustrated right) estimated at $400/600,000. Joyner is still taking in consignments so their pre-sale numbers are not set yet, however company director Rob Cowley says their sale will be "in excess of $5 million."
Most of this total will come from the first session which features around 275 lots. The second session held the next morning features quality works in the lower price range and has proven extremely popular with new collectors, and those on a lower acquisition budget.
In addition to the Harris, Joyner has an excellent A.Y. Jackson on offer. Sun Gleams near Bic is a 21" x 26" canvas that carries an estimate of $200/250,000. Also of note is Cornelius Krieghoff's Caughnawaga Indians at Camp, a 17.5" x 26.5" canvas estimated at $250/350,000.
Asked about his thoughts on the current state of the Canadian art market Cowley noted that "the market continues (to show) the strength and growth which we have been witnessing over the past number of seasons. Entering the spring auction season there is no sign that there will be any change in the near future. If anything, based on feedback we are receiving from both consignors and potential buyers, the excitement surrounding the Canadian art market at auction continues to grow."